Program Overview
Charter's 3-year Project Engineer Development Program allows entry-level engineers, young professionals and co-ops and interns to learn the ins-and-outs of the company and gain knowledge of the industry. This comprehensive developmental program is designed so you are learning within the natural work flow of the company to ensure you reach your developmental goals. The program is broken out into three Core Learning Areas with additional Optional Components, allowing you to dive deeper into areas of the business that align with your career goals.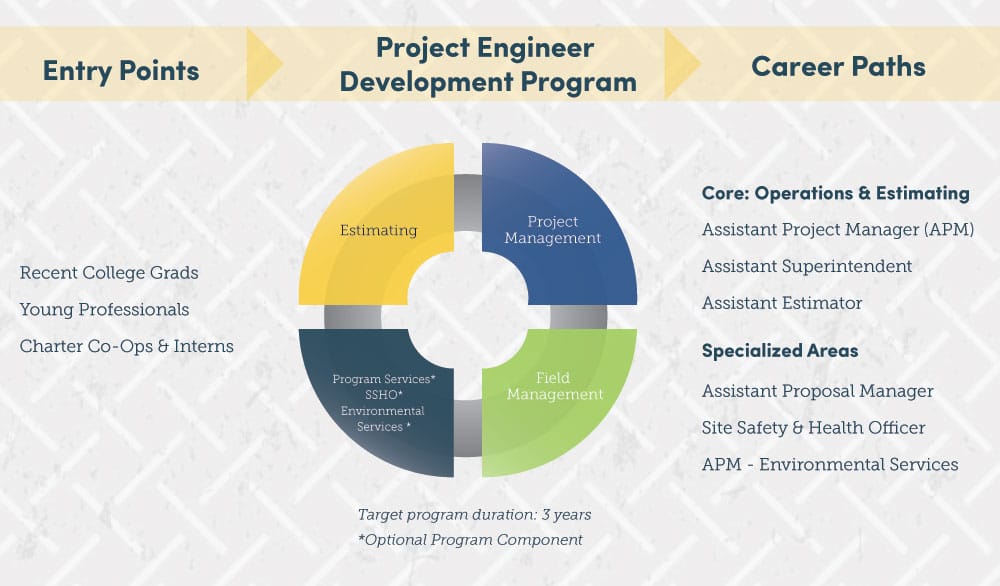 Program Administration & Development Discussions
You will work closely with the Program Coordinator as you make your way through the main functions of Charter, tracking your progress along the way and conducting development conversations.
Development is at the core of this thorough program and communication is key to everyone's success. Throughout the program you will, at a minimum, have the following development discussions with managers and our program administrator:
Beginning of rotation – Discuss core learning objectives and expectations for the rotation.
Quarterly check-ins – Regular check-ins to make sure the rotation is going well and progress is being made towards accomplishing all of the core learning objectives.
End of rotation – A final review of achievements; feedback on the Project Engineer strengths and development areas.
Program Outcomes
The program is designed to create a clear career path for participants, allowing you to accelerate your career. By participating in the rotations, development discussions, and additional professional development opportunities you have the potential to leave the program in an advanced position.
Potential Career Paths:
Assistant Project Manager (APM)
Assistant Superintendent
Assistant Estimator
Assistant Proposal Manager
Site Safety & Health Officer
APM Environmental Services